For immediate release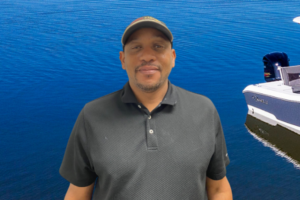 Wildwood, FL – Littoral Marine LLC, d.b.a Crevalle Boats, specializing in hybrid and offshore deep vee boats, has added Patrick Williams to their team as the new Plant Manager. Williams will be responsible for the daily operations of the plant. As well as ensuring the safety, quality, and productivity within the building.
"I am excited to bring Patrick on board with his proven track record and meeting schedules with improving efficiencies", remarks Scott McLaughlin, Director of Operations at Crevalle Boats.
Williams brings 24 years of experience in the marine industry. His knowledge of composites, lamination, finishing, and infusion makes him the perfect addition to Crevalle.
"I am excited to be a part of Crevalle, while I am here I am bringing my knowledge of composites. I am looking forward to helping the team and continue to assure the best quality and increase productivity with high efficiencies." exclaims Williams. "I am also eager to be reunited and work directly with Scott McLaughlin, I appreciate his marine industry knowledge."
Media Contact: Madison Lee, Crevalle Boats
352-400-4222
***