For immediate release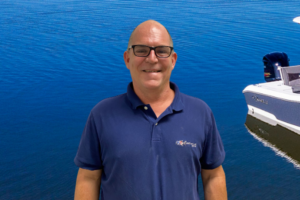 Wildwood, FL – Littoral Marine LLC,  d.b.a Crevalle Boats, specializing in hybrid and offshore deep vee boats, has appointed Scott McLaughlin as their newest Director of Operations. McLaughlin has been promoted after one year with the company from his former title of production manager.
"I look forward to being a part of the growth here at Crevalle, and helping them continue to be recognized as one of the nation's leading center console boat manufacturers. ", states Scott.
McLaughlin is a long time veteran in the marine industry with his most notable experience with Luhrs Marine group as Director of Operations. With his new title at Crevalle he is planning for future growth and improving efficiencies within the company.
"For the last 9 years, Crevalle Boats has been known in the boating industry as a manufacturer specializing in 24' to 26' high end "Hybrid" center consoles", remarks Roger Taylor, Chief Operating Officer. "As we progress into new chapters of our company's growth. Emerging into deep vee offshore center consoles. We have taken steps to bring in professional boat building/management skills combined; span over 60 plus years of experience. Scott is bringing us to an even higher level of quality for our customers to benefit."
Media Contact: Madison Lee, Crevalle Boats
352-400-4222
***