What happens when a boat designer tires of designing boats that don't interest him?
He starts his own company.
That's exactly what Crevalle vice president and chief designer Nick Engels did. Instead of designing the same old, same old, Nick wanted to build boats that pleased both fisherman and families. There was a definite opportunity to appeal to both audiences, yet no other builder was satisfying that need.
In 2013, Nick teamed with Chad Jaros, vice president, and founding partners Winston Bailey and Hugh Dailey to form Crevalle, a boating brand owned by Littoral Marine, LLC, based in Wildwood, Florida. Nick's goal was to design and build high-quality hybrid boats that delivered features no other boat builder supplied to the market.
In many ways, Crevalle is a small fish in a big pond. We're not a mega-boat builder churning out hundreds of boats every month. We're a small company with family-business sensibilities. We won the Manufacturer's Association of Florida Small Manufacturer of the Year in 2017, and we maintain the mentality and flexibility of a boutique boat builder to this very day.
That means we listen to our customers more than we try to influence them. We don't tell you what you need, we build what you want. Our guiding principles make sure we keep our promise to be a boat builder that dealers and buyers value for its integrity.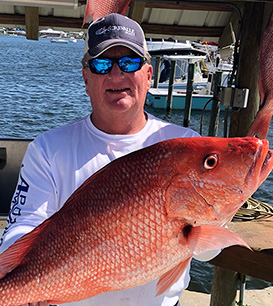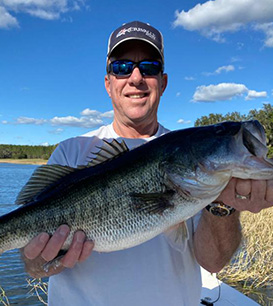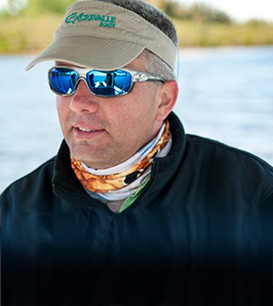 Nick Engels, Vice President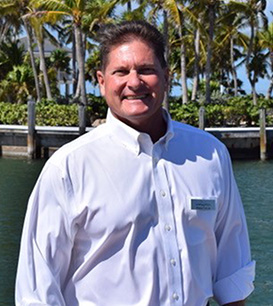 Roger B. Taylor Jr., Chief Operating Officer
Our mission:
Crevalle builds high-quality, reliable boats for families and fishing enthusiasts who enjoy spending time on the water. We achieve this by hiring, training and supporting builders who understand the importance of quality, reliability and customer satisfaction. We build every boat with two customers in mind: our dealers and our buyers — and our sole intention is satisfying both every single day. We are dedicated to building boats our dealers are proud to represent and our customers are proud to own.
Our Vision:
Crevalle Boats is a hybrid bay and open water boat manufacturer.
We aim to provide extraordinary boats made with only the finest materials in the industry. We take pride in our well-experienced, qualified, and enthusiastic team of engineers, craftsmen and laborers.
Our values:
HIGH QUALITY – We only use the finest materials available in the industry, therefore our boats are built to last with expectations of high standards of performance.
UNIQUE DESIGN – Our hybrid boats are a one of a kind design made for both fishermen and families alike.
EXCELLENT CUSTOMER SERVICE – We pride ourselves on offering personal attention to our dealers, offering an outstanding warranty program and keeping contact with the customer throughout the process.
100% composite material construction (no wood)
Our storm cloud grey helms knock down secondary glare and reduce eye fatigue.
Our live wells feature flow designs inspired by commercial saltwater aquarium systems that minimize dead water and maximize available dissolved oxygen.
We are deeply capitalized to provide our dealers and customers with peace of mind knowing that their investment is warranted and supported by a factory of trained personnel.
We have over 40 years of boat-building experience that spans marina operation, engine sales, accessory sales, boat/yacht design and development, and production boat building.
We have invested in the best in 3D design tools, CNC manufacturing equipment, and best-in-practice assembly methodologies, including having a Six Sigma expert on staff.
We are located in the heart of Florida, giving us access to rivers, springs, lakes, inshore and deep offshore waters — all within a 45-minute drive from our facility.
This allows us to put our boats through rigorous trials in the same environments our customers will.
There is simply no substitution for this kind of access or testing.